Je reviens avec une mission secrète de Shaka…
Après, je sais pas s'il est pertinent de poster cette page maintenant, vu qu'elle spoilera forcément les anglophones





Shaka :

One thing really made me laugh: Aelita is born in a military base in 1982, and then, three years later, surprise! Project Carthage turns out to be military!


I don't mind spoilers. Actually, I often find them appeasing. They are a way to have the benefit of hindsight from the first reading/watching, without bothering with unnecessary suspens.
But part of this information really sounded to me like stupid ideas…the necklace? the cheated memory glove? (the parents, of course?)

One last thing: translations would be less funny without my Easter-Egg URLs…Have fun!





Encadré de tête

Chronology of the back-story

The Story of each character:



Now, I think I really

deserved

some vacation. I'd better stop translating for the next month, because you know, my phoquing mémoire won't leave me alone until I give it some attention


_________________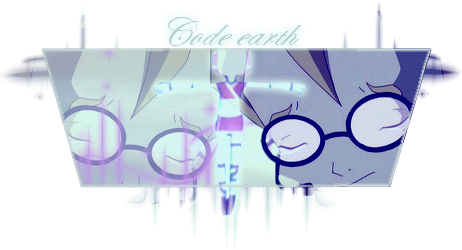 Premier commandement :
Tous les êtres humains naissent libres et

égaux

en dignité et en droits. Les distinctions sociales ne peuvent être fondées que sur l'utilité commune.
Troisième commandement :
Tout individu a droit à la vie
Quatrième commandement :
Nul ne sera tenu en esclavage ni en servitude; l'esclavage et la traite des esclaves sont interdits sous toutes leurs formes.